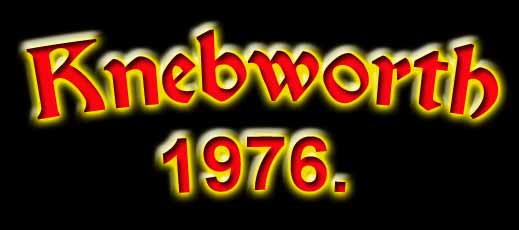 Entertainment correspondent: Is it true that you performed with the Rolling Stones at Knebworth in 1976?
Iceman: O yeah, man. that's right, man-like yeah ,like I got ,man .dicetracted, man with stuff, you know, things, man so like ,man I didn't make it onto stage, man but I was booked,man -I let the Stones down, man, not good to let the Stones down, man, man but like, man ,they understood, man, icespecaimlly Mice Jaimgger, man- things happen at open air ,man, concerts, man and there's a lot of stuff going on ,man. Things happenin',man, all the taim, man-all kinds of stuff,man around everywhere,man. It's craimzy, man-raimlly cricy,man
Entertainment Correspondent: Thank you for reliving your experience so vividly.
Iceman: That's aimright, man-it's, like man,cool. man.
The Stones also insisted that the promoter should attempt to try to instill a carnival atmosphere at the show by hiring a large number of clowns , buskers and other circus acts , who were supposed to entertain the crowd between sets. This was only partly successful , as in every big festival, people were not keen to move from their spots once they had possessed them and therefore many of the acts were not seen by the majority of the crowd.
aim
IM icestages The  Raimlling Stones while on privice journice